HAFEZ
The Earthly Sky-Walker

BUILDING OUR SPACE IN A SHIFTING UNIVERSE
By FATEMEH KESHAVARZ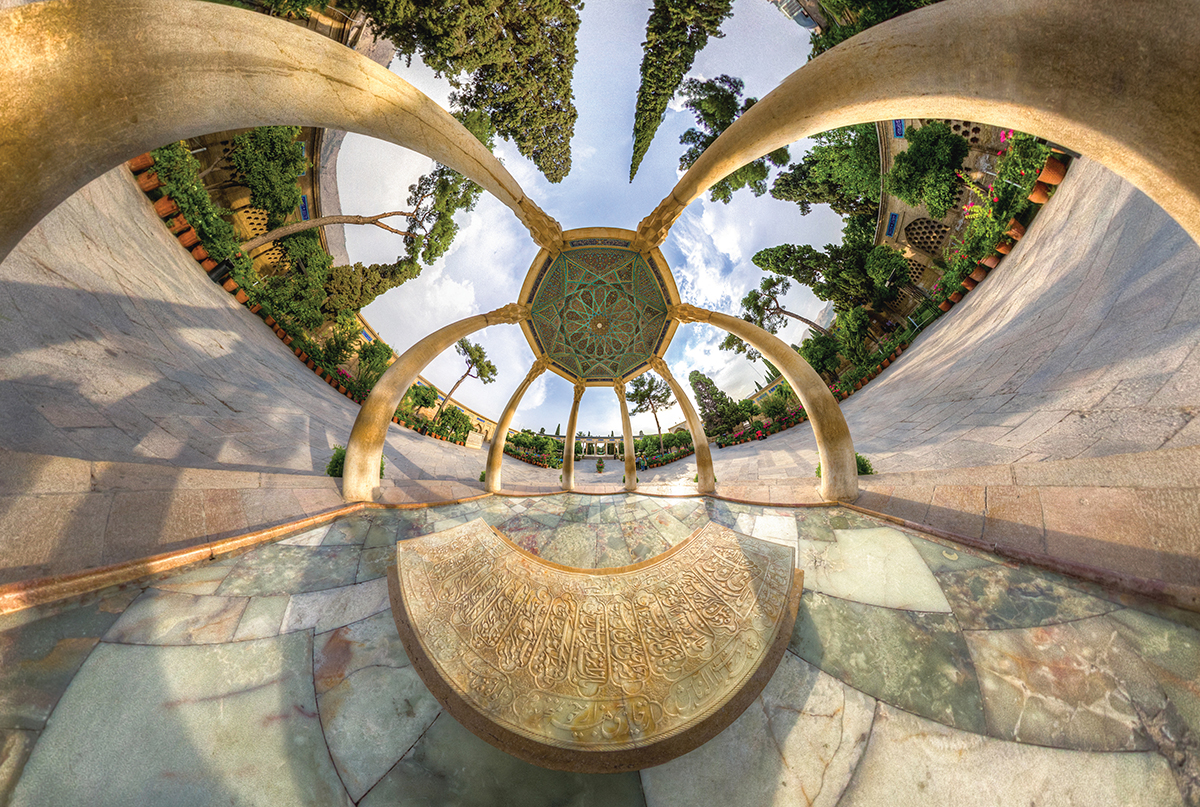 Until a couple of centuries ago, humanity lived in an orderly and divine-centered universe. Famously, the ability to be enchanted, amazed, and bewildered started to elude us when brilliant minds such as Newton's began to exchange that enchanting world for one entailed in—and explicable through—the laws of classical physics. After all, life is movement in time and space. If differential equations can calculate the trajectory of all moving objects forever (given their mass, velocity, and such), are there potentially unknowable forces to be enraptured with?
The ride has been rough: we've seen the collapse of our older grand narratives, and the need to make sense of the evolutionary adaptation strategies of our complex biosphere. That is not to mention the existential loneliness in a universe which no longer seems to have a grand custodian. In the meantime, classical physics continues to search for a grand theory that can explain everything in one fell swoop, a quest which the biologist and complex theorist Stuart Kauffman has described as comparable to our strong pull toward monotheism.1
Interestingly, the total surrender to an entailed universe has been countered by science itself. Complex theorists have proposed that a scientific study of our amazing biosphere—in the most rudimentary manner—indicates that even on our relatively small planet, life unfolds in endlessly new and unpredictable ways. Every moment new adjacent possible opportunities are enabled by evolutionary conditions that blossom into new actualities. These new actuals themselves enable other unprestatable possibilities—to use the philosophical idiom—that in time develop into unforeseeable actuals. And so continues the story of life on earth, a "persistent becoming" beyond our knowing. I hope it is beginning to become apparent why we must invite the likes of Hafez, the 14th-century poet of Shiraz, with a propensity for building poetic divine spaces, into this conversation. Still, let me put my spin on it.2
PHOTO © MOHAMMAD REZA DOMIRI GANJI
PHOTO © MOSTAFAMERAJI / WIKIMEDIACOMMONS.ORG
To read this article in full, you must
Buy Digital Subscription
, or
log in
if you are a subscriber.