SUFI explores diverse aspects of mysticism, spiritual thought and practice through articles, interviews, poetry, narratives, art, reviews and much more.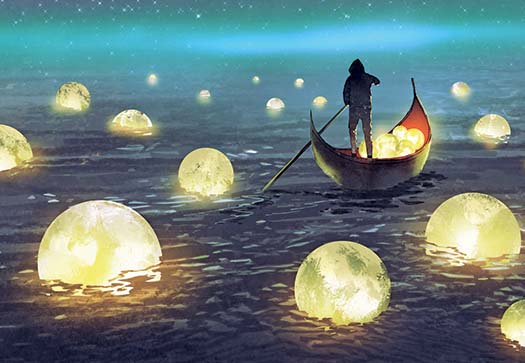 Internal. External. Eternal. These aspects of a seeker's self are always in conversation. The writers in this issue eavesdrop on this conversation, and relay what they've heard with varying approaches at turns lyrical or layered in complexity, direct or meandering. Some grounded in ancient history, and some firmly planted in a technological future. What do you know of yourself? Perhaps it might be more interesting to ask who—and where—is the you that is knowing it?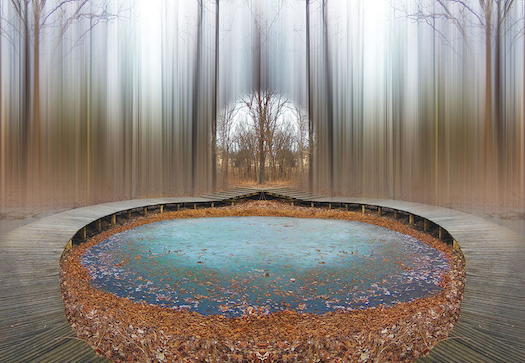 KNOWLEDGE OF THE SELF
by Alireza Nurbakhsh
Since the time of Plato (d. 347 B.C.E) knowledge has been generally defined in the Western tradition as a justified true belief. The justification occurs either through empirical evidence or a discursive method of mathematics. We know that the sun is shining if and only if the sun is shining and we perceive this to be the case. We also know that 2+2=4 is true by understanding the meaning of "2" and "4" and the plus sign.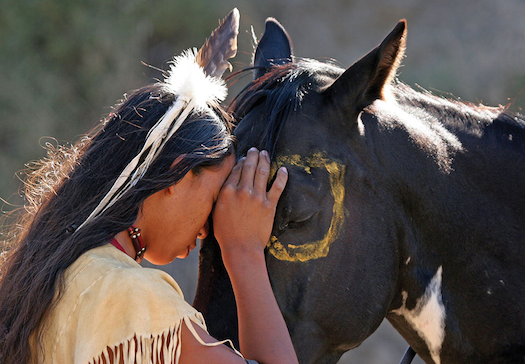 HEART OF THE MATTER


Interview with Tiokasin Ghosthorse
by Sholeh Johnston

In the seclusion of the northern Pennines in England, a group of forty people gather around a cozy fireplace in silence. The paper and kindling crackle in the flames, and our esteemed guest speaker, Tiokasin Ghosthorse, lifts a pinch of tobacco from his pouch, feeding it to the fire. It is a subtle and meaningful act, though we cannot yet explain why. It is felt.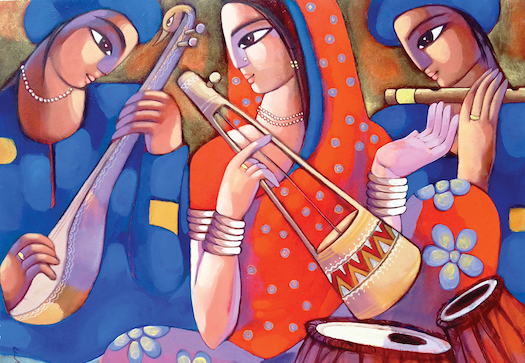 THE SONG BECOMES EVERYTHING


Kanai Das Baul and the Path of Longing
by Surat Lozowick
Why are you afraid? We're scattered in a circle, trying to match the melody that Kanai Das Baul sends high into the air, like a bird sent far then called back, sending messages to that which made us, returning with wisdom to share. His voice flies clear, straight, true: melody simple yet beautifully precise.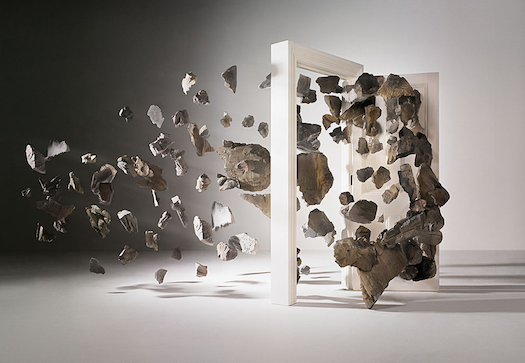 DIFFRACTING RUMI


On Becoming Human
by Annouchka Bayley

We have never been fully human. This is the contention of some of the authors who work with post humanisms. Every time I've mentioned the word "posthumanism" outside (and even sometimes within) the academy, I've been met with variations on a theme of incredulity. "What do you mean posthuman?" Then laughter. This is a state of affairs that is both encouraging and discouraging.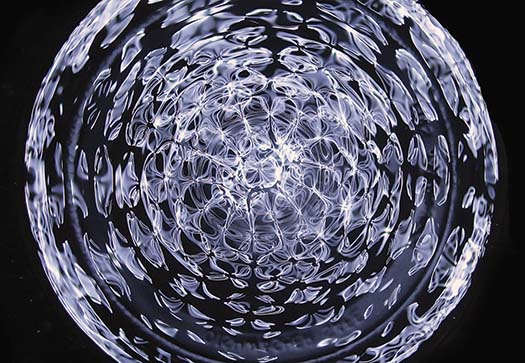 BEYOND MATERIALISM


Interview with Bernardo Kastrup
by Neil Johnston

Bernardo Kastrup is a metaphysical philosopher with a PhD in Computer Engineering, specializing in artificial intelligence and reconfigurable computing. He has worked in some of the world's foremost research laboratories, including the European Organization for Nuclear Research (CERN) and Philips Research, and his writings explore the "thoughtscapes" of philosophy of mind, ontology, neuroscience of consciousness, psychology, foundations of physics and philosophy of life.
---
Slider Photos/Artwork: ©SEKHAR ROY; ©ELLEN JANTZEN; ©ANNAFILL28 – PIXABAY.COM; ©RADIM SCHREIBER / FIREFLY EXPERIENCE
Posts Photos/Artwork – Top left/Clockwise: ©GRANDFAILURE | BIGSTOCKPHOTO.COM; ©ELLEN JANTZEN; ©NANCY GREIFENHAGEN; ©SEKHAR ROY; ©LYNDSAY MILNE MCLEOD AND LUKE KIRWAN; ©BALAZ5 | BIGSTOCKPHOTO.COM
Print and digital subscriptions available.