SUFI explores diverse aspects of mysticism, spiritual thought and practice through articles, interviews, poetry, narratives, art, reviews and much more.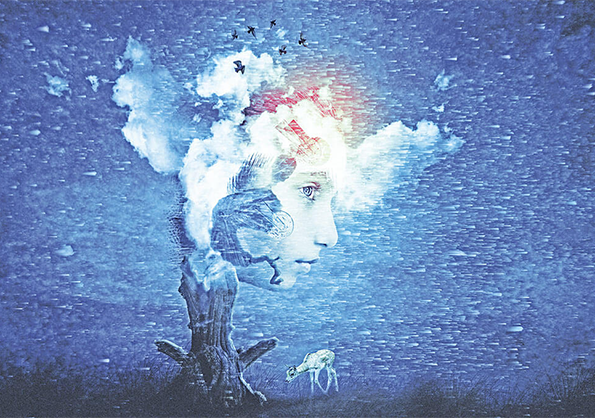 Dreams hold a special place in our cultural psyche—they are associated with the imaginary, the bizarre and supernatural; with aspiration, light, and also darkness; and serve both as warnings and as medicine to heal the heart and soul. They translate our subconscious lives into wild and unpredictable narratives, hinting at a rich and turbulent experience just beneath the surface. Dreams are one way that this unconscious self can become conscious and, as such, dreams and the interpretation of their symbolism are seen by many spiritual traditions as "tools" or "signposts" that can guide the seeker on the path.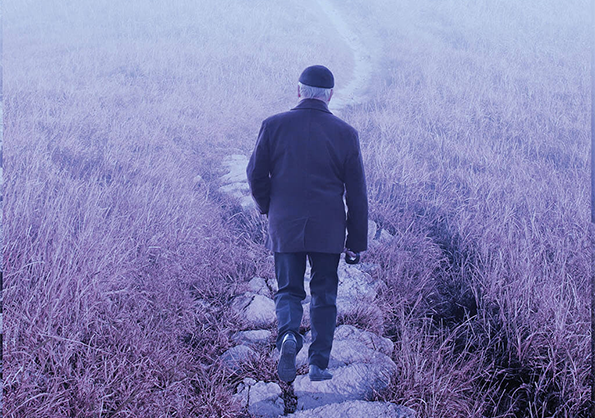 In all mystical traditions, dreams and waking visions are thought of as tools that can guide and assist one on the spiritual journey. Scientific research shows that the average person has three to five dreams each night and most dreams are immediately forgotten. But almost everyone can recall significant dreams that they have had during their lifetime. In Sufism, dreams can be regarded as signposts to help the Sufi to follow the path towards the truth.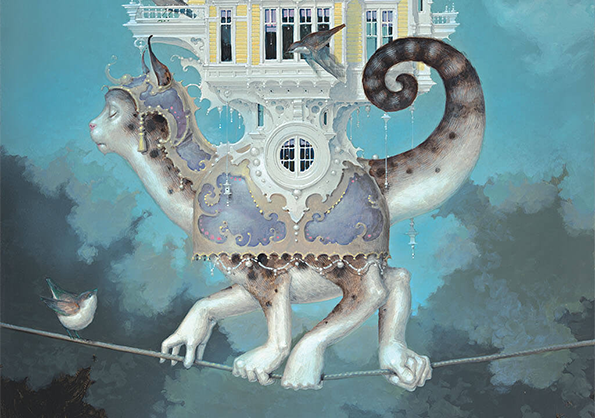 PICTURES ON MY EYELIDS


A Jungian Approach to Dreaming
by Josephine Evetts-Secker
In diverse languages, the common experience of dreaming is verbalized differently: I saw a dream; I made a dream; I received a dream; a dream came to me. "I saw pictures on my eyelids" is how one child described their visual interiority, inner pictures watched when eyes are closed. Of course, though dreams are predominantly visual, many offer smells and sounds and palpable textures. They are seen and remembered in color, in black and white, and sometimes, quite specially, in sepia. Intriguing though this child's naïve report is, I begin with a more sophisticated statement by Jung, who spent his professional life sharing the dreams of his numberless local and international patients.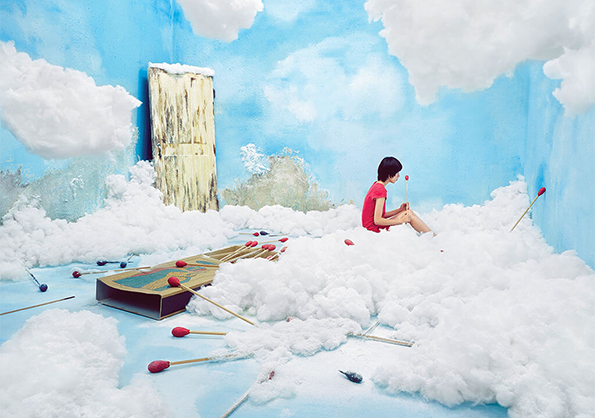 THROUGH THE LOOKING GLASS


A Dream Traveler Explores Other Dimensions
by Linda H. Mastrangelo
consider myself a prolific dreamer. In other words, I remember my dreams quite frequently and have been keeping an archive of these dreams for over 30 years. I also like to call myself an oneironaut or "dream traveler," for in many instances I have journeyed to different worlds or realms. What I have discovered over time was a distinct pattern in these journeys, namely in the form of a portal or gateway that would appear in the pre-lucid state. Not unlike Alice walking through her looking glass, moving through these portals brought me to strange and fantastic worlds.
DREAM YOGA


A Conversation with Tenzin Wangyal Rinpoche
Interviewed by Fred Cooper and Chara Nelson
Geshe Tenzin Wangyal Rinpoche, founder and spiritual director of Ligmincha International, is an acclaimed author in the Bön spiritual tradition of Tibet and a highly realized and beloved teacher to many students in the West. His warmth and ability to directly convey the essence of the teachings is apparent in the interview that follows. Bön is Tibet's oldest spiritual tradition. As far as spiritual liberation is concerned, Bön and Buddhism both have the same essence, but as far as the lineage, transmission, method, and literature, each has its own different and rich traditions.
---
Slider Photos/Artwork: ©MICHELLE BLADE; ©JEEYOUNG LEE; ©CAMERON GRAY; ©DALE O'DELL / ALAMY STOCK PHOTO
Posts Photos/Artwork – Top left/Clockwise: ©HARSHVARDHAN / ADOBESTOCK.COM; ©MARTIN HARRIS; ©DANIEL MERRIAM; ©CAMERON GRAY; ©JEEYOUNG LEE
Print and digital subscriptions available.