SUFI explores diverse aspects of mysticism, spiritual thought and practice through articles, interviews, poetry, narratives, art, reviews and much more.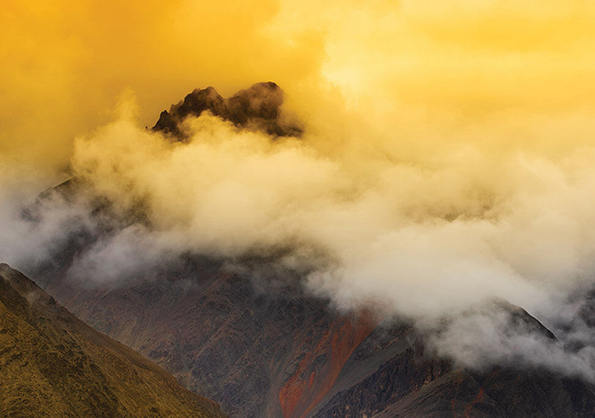 What is the purpose of reaching beyond what we know to encounter the unknown? Whether it be through travel or an encounter with someone with very different perspectives to our own, going beyond our comfort and subjective perception is what brings us opportunities to understand ourselves and the nature of reality more deeply, to truly wrestle with the ego's limits, and develop our capacity for divine love and selfless compassion.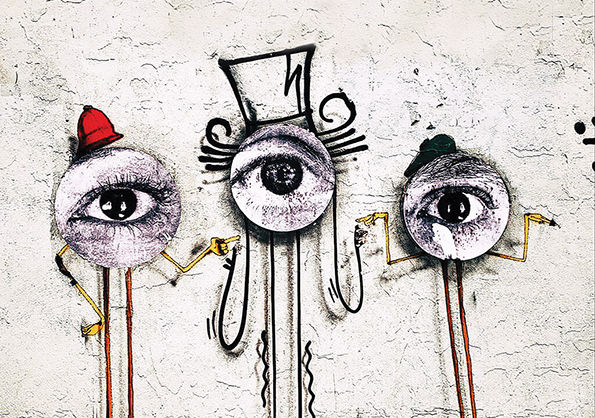 Tribalism is on the rise. Across the United States and Europe, people are becoming more divided along party lines. Humane immigration policies, democratic values and the future of the planet (due to the threat of climate change) are all at stake, and there sometimes seems to be no prospect of people becoming receptive to opposing views or making any compromise. Tribalism operates at several levels: at the level of the nation, promoting nationalistic ideology; at the level of political party, promoting either right, left or center ideology; at the level of race, promoting one race or ethnic group over the other; and at the level of religion, promoting one religion as "truer" and morally superior to others.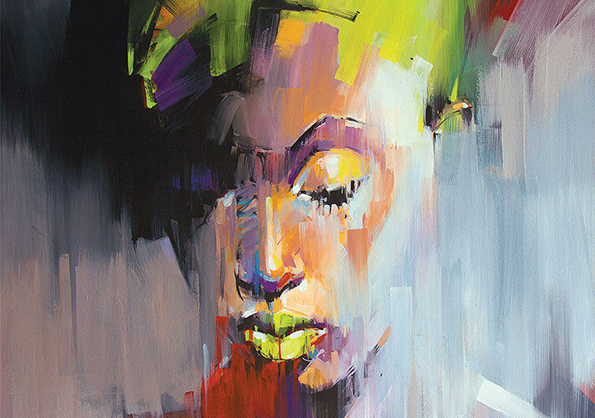 THE COSTLY TRANSGRESSION
Woman as Lover in Sufi Discourse
by Safoura Nourbakhsh
Woman as lover or desiring subject is mostly absent in Sufi discourses. In the following analysis, I will focus on two exceptions that find their way into Sufi discourses of love. The first is the character of Zulaykha in the story of Yusuf and Zulaykha; this is based on the Koranic version of the tale in sura Yusuf, which is modified and retold in numerous Sufi texts, including Attar's Ilahinama. The second, less well-known, is the story of the daughter of Ka'b (known as Rabi'a Balkhi), also in Attar's Ilahinama. While both Zulaykha and Rabi'a Balkhi open spaces for the articulation of woman as lover or subject of desire in Sufi discourses, I argue that Attar's empathy and inclusivity also allows him to offer an implicit critique of the dominant masculine discourse of Sufism.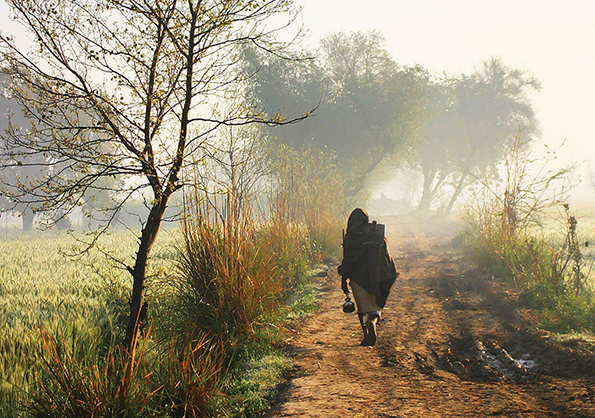 When our Sufi teacher, Syed Mumtaz Hussain Shah, or Shah Jii, traveled away from his Sufi center, a cave and complex of small buildings in the hills near the city of Islamabad in Northern Pakistan, he carried a small satchel. In this satchel was the one book he owned, an Urdu translation of The Unveiling of the Veiled by the famous 11th-century Sufi Saint, Hujwiri, or Data Ganj Bakhsh. When we discussed the passage above from Data's book, Shah Jii said to me, "These principles are quite correct and I appreciate all of them. However, one more rule needs to be added—We only travel under the instructions, guidance, and blessing of our Murshid, 'Spiritual Master,' or, as we shall see, 'Spiritual Masters.'"

COMMUNION OF SAINTS
The Christian Mystical Tradition
in Dialogue with Sufism
by Dorothy C. Buck
The Communion of Saints is deeply embedded in the mystical tradition of Catholic Christian belief and practice. Dating back to the beginning of Christianity 2000 years ago, it speaks to the very heart of the spiritual life of the Church. The striving for sanctity, or holiness in response to the Divine is common to many religious faith communities and also refers to a person perceived as "holy" as a "saint." The earliest saints recognized by the Church in the first century were known as martyrs, a word that means "witness" in Greek. Stephen was the first martyr. His story is found in the Acts of the Apostles in the Christian scriptures. The significance of his story highlights the understanding of true martyrdom in the Church at the time as it very much imitates the Passion of Jesus. Stephen was ultimately stoned to death while praying "Lord, do not hold this sin against them" (Acts 7:54). The saint therefore was one who not only died defending his faith, but also suffered and died as Jesus Christ did in his Passion. These first witnesses who died with Christ, and as he did, were also resurrected with him into eternal life.

NOMADS OF THE TIBETAN PLATEAU
Interview with
Trachung Kunchok Palsang
by Tracy Burnett & Tsering Dorje
For the past few years, we have had the privilege of interviewing nomads from different parts of the eastern Tibetan Plateau. Each nomad has spent a significant portion of his or her life herding or otherwise caring for yaks. Trachung Palsang has further created an environmental and cultural discussion center near his hometown, inclusive of food and rooms for tourists who come and supplement their travels with these healthy discussions. Palsang's interwoven interests in nomadic life, literature, environmentalism and society helped him see straight to the heart of our questions about Tibetan nomadic life, and his answers are insightful, stimulating, and poetic. For six hours during summer 2019, he graciously shared his wisdom. We have done our best to select the most relevant excerpts of the interview for this journal and translate them faithfully to Palsang's original words and meanings. We begin this journey with Palsang's description of life on the grassland from before he left his hometown to attend school at the age of 14, and his musings on what he has seen changing within people since then.1 Yesterday, as the two of us were talking, one thing I said was, "Wherever there is real life, there is beauty." If you want to experience life's beauty, your heart must be attentive to real life.
Slider Photos/Artwork:
MONTAGE–KHOSHDESIGN/PHOTO © BERT HOFERICHTER/ALAMY.COM; © JOHN PAUL CAPONIGRO; © WIKIPEDIA – FLORENCE BAPTISTRY; MONTAGE–KHOSHDESIGN/PHOTO © ISTOCK.COM BORCHEE/LUBILUB/FZANT
Posts Photos/Artwork – Left to Right/Top to Bottom: © RUDRA NARAYAN MITRA / BIGSTOCK.COM; © CREATIVE COMMONS / PUBLIC DOMAIN; © PETER PHAROAH; PHOTO © RAZAQ VANCE; ARTWORK © WIKIPEDIA – PADUA BAPTISTRY; © DIANE BARKER
Digital subscriptions available.