In Sufism, it is love that guides and paves the seekers' path to union with God.
Through the intoxication of love, Sufis learn to let go of their ego and open their heart to the truth that binds all creation. In reaching for the essential nature of this divine love, the Sufi poets evade fixed ideas, embrace paradox and turn to intricate metaphor and allegory that ring more truthful that the everyday reality that blinds us to the ineffable experience of love and the divine.
Sufi poetry is delivered in song, music, written and spoken form in cultures across the world. The Persian poets Rumi, Hafiz, Abu Sa'id Abu-l-Khair, Farid al-Dun Attar, Iraqi are still as relevant today as they were when they were originally penned, speaking directly to the heart of the seekers and lovers everywhere. Here we offer a selection from the Sufi poetry canon.
---
NOVEMBER POEM 2018
The alley of the traceless.
By Feize Kashani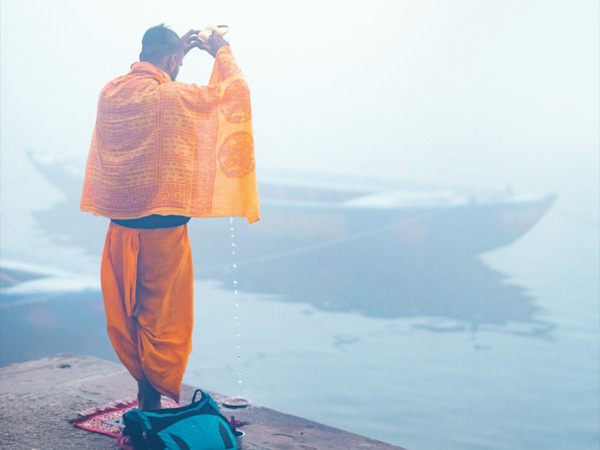 I asked "Why is your beautiful face hidden from me?"
He replied "My face is revealed to all.
It is your self that has created a veil."
I asked "From whom do I ask directions to your district?"
He replied "Why do you ask directions?
I reside in the alley of the traceless."
"Your sorry is more pleasant to me than being happy." I said.
"In the path towards me no difference exists between sorrow and happiness."
"My soul has burned up from the hidden fire inside." I said.
"The one who is burned doesn't not cry or moan." He replied.
"How long will I be separated from you?" I asked.
"As long as you exist." He replied.
"Is this the final word?" I asked.
"There is no other way." He replied.
"I have a request." I asked.
"State your question." He replied.
"Increase my sorrow for You." I said.
"You will have my sorrow for free." He replied.
"Please accept from Feiz this half life of mine." I said.
"Your soul is the place for my sorrow. Keep it." He replied
---
---
---
---
---
---
---
---
---
---
---
---
---
---
---
---
---
---