EDITORS' NOTE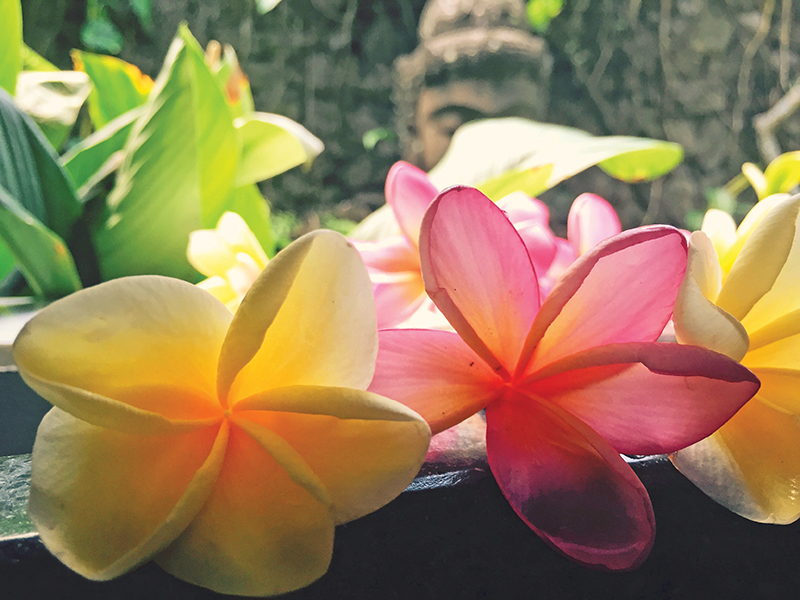 For the Sufis the experience of the sacred can happen anywhere, at any time. Given the conjunction of space-time in contemporary physics, this statement in Alireza Nurbakhsh's discourse may be reassuring. The sacred is available, but it is also (and not just etymologically) "set apart"—not intrinsically, but because people usually do not perceive it, or do not know that they are in it. What all the authors in this issue of Sufi find is that it takes at least one of the five physical senses of the human body, in combination with a consciousness devoted to service to others, to detect and create sacred space.
Kim Lisson's interview with Nyoongar Aboriginal Elders reveals the need to feel with the whole body and a whole history of stories and connections. Then perception shows the routes that lead to a person's experience of a specific sacredness in specific places. The locations where this issue's articles happen: Istanbul, England, Pakistan, Japan, Australia, New York, Oregon, the place of poetry, and the mother of them all, the space of the heart—are already sacred space. As Mark Nepo says, though, frequently we need another person or community to remind us of all this. When the going gets tough, the tough ask for help. Friends, teachers, ancestors, saints living and dead, will answer the call. Then we can remember to stop, look, listen, touch, smell, and taste Nature, the sacred space we already inhabit. How can that happen?
According to 2014 United Nations figures, more than half (54%) of the people on Earth are stuck in cities. But our authors remind us that under the cities is pure planet, and anyone who has been to town knows that tiny leaves push up through cracks in the man-made. Like it or not, with the senses alive as we can feel them, it's time to hit the road, or we won't find the sacred space we can't get away from anyway: "I set out on the journey to see my beloved; the wind carrying her scent reached me first and I passed out." We took our first breath of sacred space before we knew it.
—The Editors of SUFI
CALL FOR PAPERS
The editors of SUFI invite submissions of articles, stories, poetry, personal essays, and artistic works on all topics relating to mysticism. For details please visit www.sufijournal.org/submissions.
ARTWORK © RITA FABRIZIO