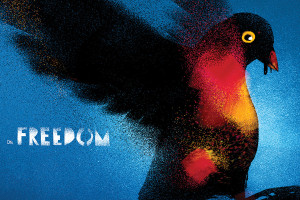 A new animation of Kahlil Gibran's bestselling classic
ROGER ALLERS in conversation with Sholeh Johnston & Melissa Rothmann
Spearheaded by actress Salma Hayek, featuring some of the world's most celebrated actors, musicians, filmmakers and animators, and written and directed by none other than Disney's Roger Allers (Lion King, Beauty and the Beast, Little Mermaid, Aladdin), The Prophet is a feat of the imagination and a fitting tribute to one of the world's best-loved books. The Prophet was an official selection at Cannes and made its North American premiere at the Toronto International Film Festival.
SJ & MR: What was your process for writing and directing the framing animation? How did you develop the story?
RA: Gibran's story is very minimal, just a bare framework to frame his poems on Life's milestones. I wanted my enlargement of the story to invite the audience yet not dominate the poems, allowing the narrative to bring us along to discover each one. Of course, I read as much of and about Kahlil Gibran as I could, meditated on his poems, and opened myself up to Gibran's guidance.
SJ & MR: The film is quite funny—what's the role of comedy in stories as rich as this in subject matter?
RA: Thank you for saying that! I love humor, and it was a tricky balance of having pratfalls that would allow us to enter into discussions of higher matters. I feel that life cannot have pathos if it does not have hilarity. The contrast of dark to light and vice-versa is what makes things stand out. Also, I felt that Mustafa (and I'm sure that Gibran, too) must be a fellow who was a sensualist. He must enjoy life, wine, food, the opposite sex. From Gibran's poems that was evident, and I felt that the character of Mustafa must be a celebrant of Life to be an initiate to its deeper meaning.
SJ & MR: Which is your favorite poem and why?
RA: If you mean "animated poem," I refuse to reveal that. If you mean Gibran's poem, I have to say it is a few lines before the end of the book:
A little while, and my longing shall gather dust and foam for
another body.
A little while, a moment of rest upon the wind, and another
woman shall bear me.
This to me is the most profound. And if you look, you will see it in my movies that are the closest to my heart:
That Death is not the great End, or the Great Divide, but is a
Continuation, and more than we can conceive.
Conceive. Now there's a word in opposition to the usual knell of "Death."'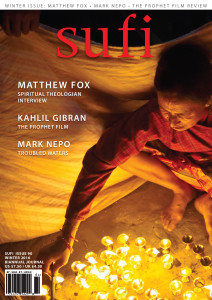 Subscribe or Order the Current Issue Today!