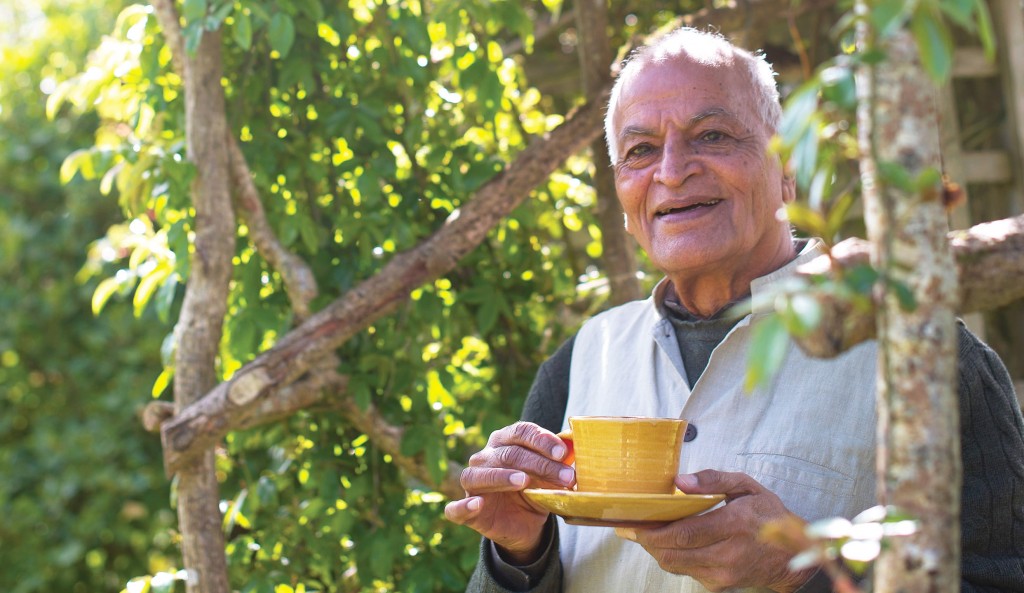 Satish Kumar's New Ecological Paradigm
Interviewed by Llewellyn Smith and Annie Stopford
This question that takes us back to the spiritual—you were influenced powerfully by the great Indian poet Rabindranath Tagore. What relevance do you think he and others have for us today in terms of their philosophy and their understanding? 
SK: Tagore was deeply a spiritual and mystical poet. He was in the line of Kabir, Rumi, Hafiz, in the line of the great poets, Walt Whitman, Wendell Berry. These are the kind of people who are in similar spirit. Tagore's poetry is ecological and spiritual. And he started a small but wonderful holistic university at his place in rural Bengal to teach people a holistic education, how to respect nature and how to live with spiritual values: soil, soul, society. I have coined a trinity, a new trinity—soil, soul, society.
It's the new trinity for our time. And I have written a new book called Soil Soul Society. Tagore and Gandhi are my heroes, and they have shown me the way of integrated thinking where outer/inner are integrated, where nature and culture are integrated, where science and spirituality are integrated.
photo © JM Wileman

To read the entire interview with Satish Kumar: