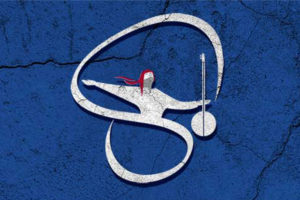 Sharib Khan and Dan Kurfirst in conversation with Sholeh Johnston
In the summer of 2012, tech entrepreneur Sharib Khan happened upon a dergah (Sufi meeting house) on his way to Friday prayers in New York City, and began to take part in the Thursday dhikr (devotional chanting) sessions. Inspired by the dhikr and the musicians he met there, Sharib set about forming a group to record an album of Sufi devotional music, encompassing all of the various Sufi traditions represented by those who gathered at his dergah. The result was the launch of the American Sufi Project (ASP) and their first album, (Vol 1). Sharib and Dan Kurfirst, Creative Director of ASP, sat down with us to share their story.
SJ: Tell us about the traditions of Sufi music represented in the album.
DK: We perform several traditional pieces of music from the Ottoman Turkish repertoire, and one traditional Kurdish piece from the Ahl-e Haqq tradition. There are also a couple of improvised pieces which feature recitation of classical Persian poetry accompanied by the Persian kemenche [stringed instrument played with a bow]. For the first album we focused on Iranian, Turkish and Kurdish traditions because our training, and that of our ensemble guest musicians, such as John Ferrara, Juliet Rabia Gentile, Mehdi Layegh, and Bahman Karimnia, is more extensive in these styles.
SJ: What place does music have in your spiritual practice?
DK: Music, if done with proper intention, has the potential to reveal tastes of Allah's divine names, the beautiful qualities of God that manifest in this world. The subtleties of these qualities can be difficult to speak about within the limitations of the spoken word, so music can give us an opportunity to go a bit deeper.
SK: I'm not sure if anyone has ever quantified an expression for the effect of sound, but if a picture is worth a thousand words, I feel a musical note may be worth a few thousand experiences as well. Every time I hear these notes, you can almost hear the echoes of the eternal universal hum that binds us as all together resonate through your being. These sounds can ground you in the moment and take you inwards.
SJ: What are your plans for the future?
DK: Simply, we want to continue to do our best to create content, that has a positive spiritual effect on people and can elevate the culture of our times, and then do our best to bring that content to as many people as possible. Our next step is to perform several concerts in NYC before heading to Bangladesh and India to perform in the Sufi Sutra Festival 2016.
"Vol. 1" is available online and in CD format via the American Sufi Project website: www.americansufiproject.com
ARTWORK
1, 2 © courtesy The American Sufi Project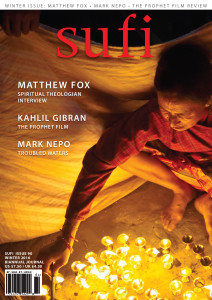 Subscribe or Order the Current Issue Today!