Zikr: A Sufi Revival
Virtual Journeys Into the Nature of Reality
Interview with Gabo Arora
Interviewed by Sholeh Johnston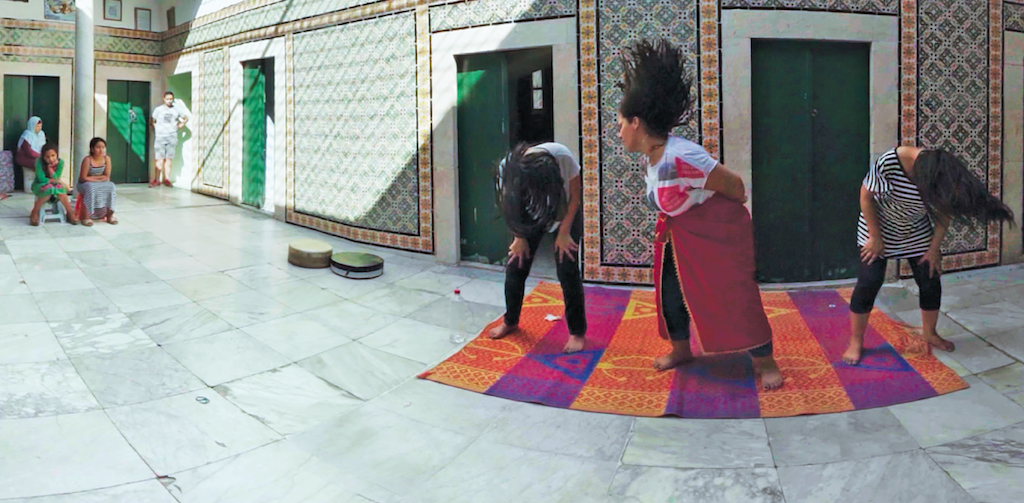 Gabo Arora is an award-winning immersive artist, filmmaker and Co-founder/Creative Director of TomorrowNeverKnows™, a content, technology and research studio founded by the industry's leading creative pioneers and entrepreneurs focused exclusively on emerging technologies currently known as Virtual Reality (VR), Augmented Reality (AR) and Artificial Intelligence (AI). He is also a professor at Johns Hopkins University, where he designed and leads the new Immersive Storytelling and Emerging Technology (ISET) program and lab.
Created with John Fitzgerald and Matthew Niederhauser, in collaboration with fellow technology studios Sensorium and Superbright, Arora's latest immersive documentary, Zikr: A Sufi Revival, takes four participants on an interactive, virtual reality journey into a world of ecstatic ritual and music alongside members of the Tunisian Sufi group Association de la Renaissance du Maalouf et du Chant Soufi de Sidi Bou Saïd. By opening up an experience to Sufism through dance and song it aims to introduce participants to a heart-centered practice of inclusion, acceptance, art, joy and understanding.
PHOTO © ZIKR MEDIA 360 ZAHROUNI COURTESY OF SENSORIUM
PHOTO © BETTORODRIGUES | BIGSTOCKPHOTO.COM
PHOTO © COURTESY OF SENSORIUM
To read this article in full, you must

Buy Digital Subscription

, or

log in

if you are a subscriber.