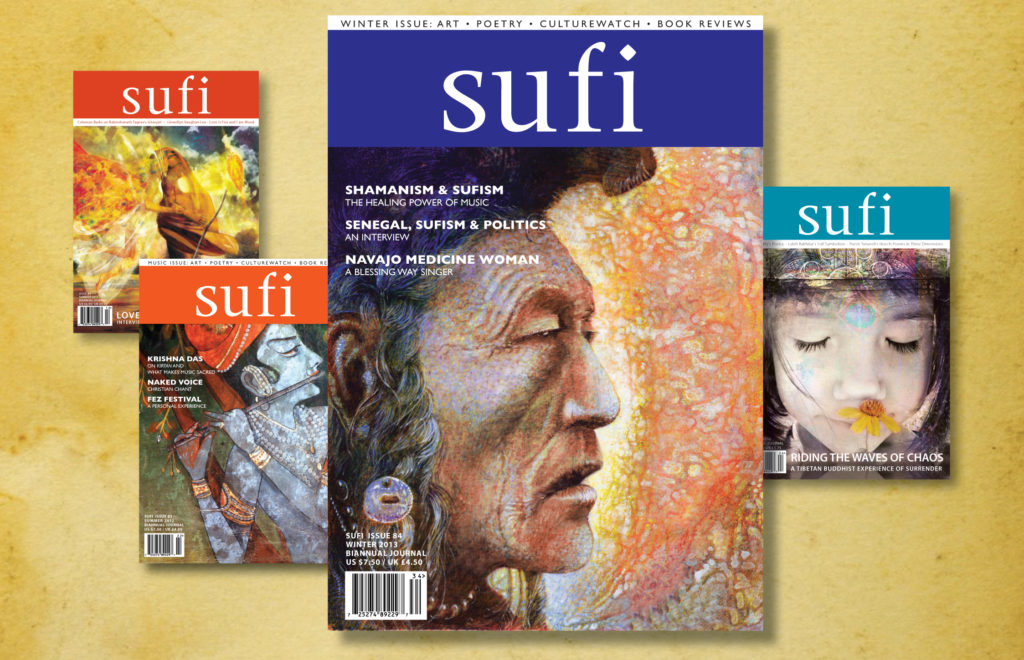 RENEWAL
Before the start of each renewal, you will receive a notice stating the rate and providing the options to renew or to cancel. There is no automatic renewal.
CONTACT INFORMATION
For any questions about your order status, renewal or cancellation, email [email protected]
Having trouble subscribing or purchasing? Please contact us at [email protected] and we will help you.
To receive our current issue and future issues every June and December – SUBSCRIBE and get SUFI magazine delivered to your door.
SUBSCRIPTIONS
– 4 issues, 2 year  (includes shipping)
US $28 USD
[wp_eStore_add_to_cart id=89]
Canada $34 USD
[wp_eStore_add_to_cart id=94]
International $58 USD
[wp_eStore_add_to_cart id=95]
SPECIAL SUBSCRIPTIONS
Library and Institution Subscriptions
– 4 issues, 2 year (includes shipping)
US $42 USD
[wp_eStore_add_to_cart id=96]
Canada $46 USD
[wp_eStore_add_to_cart id=97]
Any questions regarding Library and Institutional Subscriptions contact [email protected]
CREDIT CARDS OR PAYPAL
You have the option of paying with Paypal or by clicking on "Don't have a PayPal account?" in Paypal, you can then pay with a debit card, credit card or Bill Me Later.
[wp_eStore_cart_fancy1_when_not_empty]